Seasonal Influenza a threat to Australian organisations
Seasonal Influenza or more commonly the 'flu' can be terrible for businesses. Flu and other preventable diseases pose massive threats to organisations across Australia and can jeopardise business due to unplanned absenteeism.
Flu is a highly contagious respiratory illness which can spread from worker to worker who share the same workplace and supplies. As a result, a single sick person can increase the risk of spreading flu to their colleagues, imposing greater threats to the company.
With workers' health being the primary focus for conducting an employee vaccination program, there are other significant reasons why an employee vaccination is critical for business ROI.
Not only does it help reduce the costs of sick leave, an employee vaccination program will promote productivity and show the workers that their company cares for their health and well-being.
Further, an employee vaccination program enables minimal interruption to operations, avoidance of delays on project delivery, continued customer service and reduction in employee health anxiety. In addition, the avoidance of subsequent costs in undertaking deep cleaning or temporary closures if necessary.
The cost of flu to the Australian business and economy
What are the benefits of an employee vaccination program?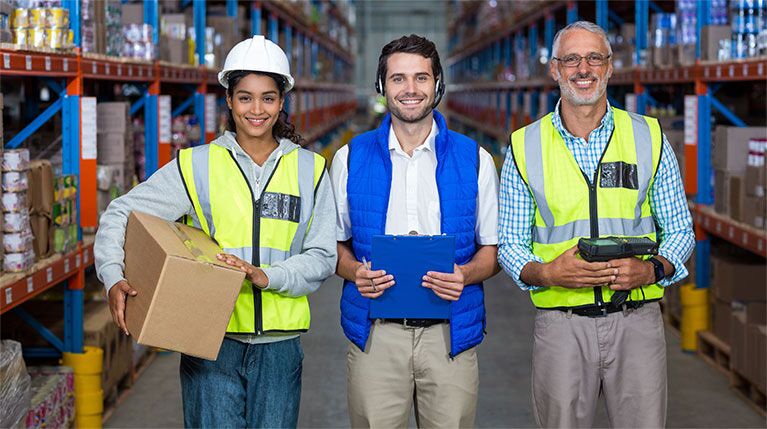 The obvious benefit of providing an employee vaccination program comes directly from preventing flu and other preventable diseases. Let's see the other benefits when your workforce is vaccinated:
Enhances all-round employee health and boosts morale
A flu vaccination program will create an impression for the workforce that their employer cares for their wellbeing. It is more likely that employees of a health-concerned company will proactively look to improve their own health and consider getting vaccinated.
This provides a morale boost across all teams as their staff will appreciate the organisation's efforts to keep workers protected and healthy.
Reduces cost due to absenteeism and presenteeism
Vaccination to prevent flu will not only reduce absenteeism but also reduces presenteeism (being sick at work) that imposes even greater risk to the company.
Employee vaccination imposes minimal disruption to operations
An onsite employee vaccination program will ensure all your employees can be vaccinated at the same time. This greatly reduces the cost of time taken from work to get vaccinated outside of work.
Onsite Medical Hub Employee Vaccination Program in Victoria
Onsite's Employee Vaccination Program can provide customised solutions to keeping your workforce healthy.
On-site, latest and high-quality vaccinations in the comfort of your workplace
Vaccinations are administered by a team of accredited nurse immunisers and doctors
Online booking and timely reporting providing a hassle-free experience
Dedicated ongoing customer support system to promptly answer any questions
Only one invoice for the employer is provided rather than multiple reimbursements for all employees
Vaccine certificates are issued as required directly to staff to reduce work for HR managers or departments post vaccination program
Workplace Vaccination Melbourne: Onsite Medical Hub is your partner in your employee's health and wellbeing
Onsite Medical Hub is one of Melbourne's leading employee vaccination and health check providers specialising in onsite flu shots and vaccinations across all business types in Victoria.
Our professional and reliable service is led by a team of doctors and accredited nurse immunisers.
Our corporate vaccination program is highly tailored to suit your needs regardless of the size and location of your workplace.
If you're interested to know more about our services and how we conduct employee health checks and vaccinations on-site, please give us a call at (03) 8849 0888 or send us an email at info@onsitemedicalhub.com.au.
We also provide an online quotation service for your business. Simply fill this form and get your quote today.